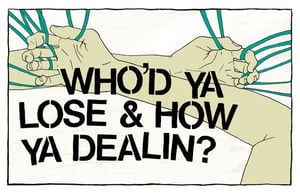 $

5.00
11 x 17 digital print on glossy coverstock
edition of 20
This was made for the event of the same name to benefit the comp zine The Worst, which is about grief and loss. Kat, the zine's creator, will also have 10 of these (half the edition) to sell, to benefit the zine directly.
http://theworstcompzine.blogspot.com/
Please ask about international shipping rates!